You are a rider in Hamburg?!
As grassroot unions FAU Hamburg and IWW Hamburg we offer a platform for riders to exchange experiences and get organized. All riders are welcome to join the open meeting: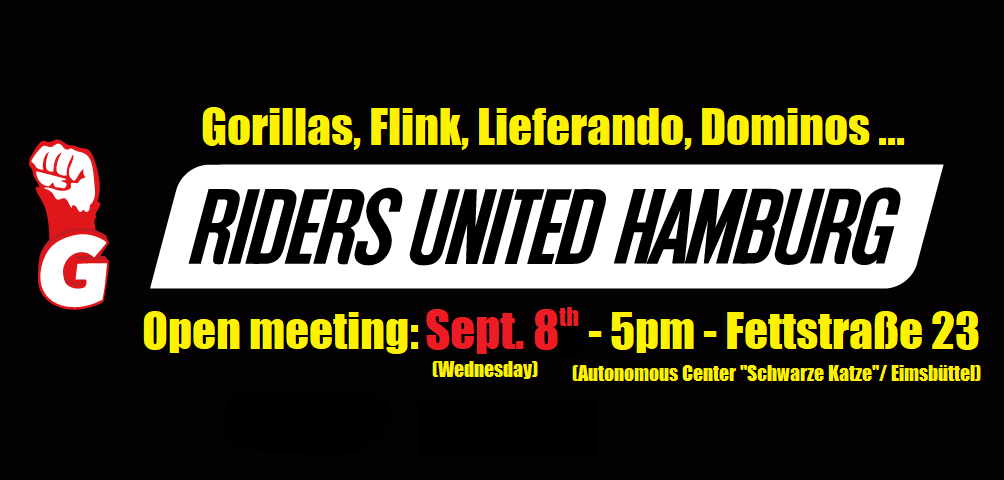 September 8th (Wedneday) – 5 pm – Schwarze Katze (Fettstr. 23/ Eimsbüttel)
Join the open channel on Telegram to stay informed: https://t.me/RidersUnitedHH
One rally with riders was organized in Hamburg in August.